Rusty Pelican Turns 50!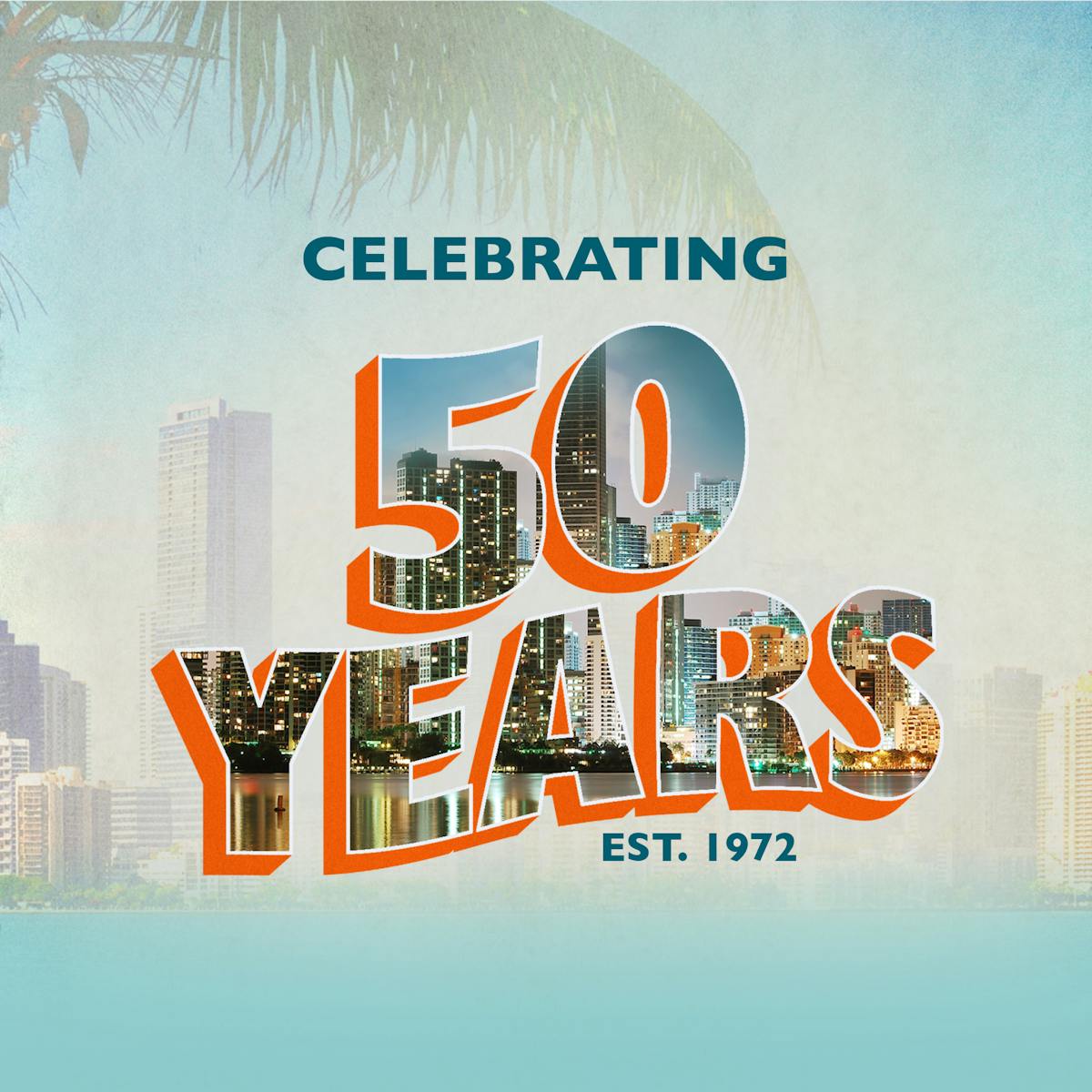 For half a century, we have prided ourselves in offering our guests a memorable, modern and chic dining experience, while maintaining the same character we had when we first opened.
We couldn't think of a better way to celebrate then with all of those who are our biggest supporters; you! From August 15th – August 19th we will be introducing a special throwback menu with items from our 1972 menu like Teriyaki Glazed Sirloin for $19.72, Mai Tai's for $5 and more. On August 16th from 4:30pm – 6:00pm the Throwback Mojito will be available for $.50*.

Following a long-standing partnership, we will be donating 100% of the proceeds from the throwback menu to the Overtown Youth Center, a local youth development program.
Social Media $500 Giveaway
In celebration of our 50 years, we want to see the memories you've created with us as the setting! Whether it was a family dinner, proposal, wedding, brunch date, or prom. Post on IG or FB (grid only, please!) and use the hashtag #RPMTurns50. Make sure to tag @RustyPelicanMiami to be featured on our social media channels. Remember, we can't see it if you don't tag us! Enter for a chance to win the grand prize of a $500 Gift Card.
The rules are simple:
- Post on IG or FB (grid only, please!) of a memory at RPM
- Use #RPMTurns50 and tag us @RustyPelicanMiami
Giveaway starts 8/12 and ends at 9PM 8/24. Winner announced on Thursday, 8/25.
We can't wait to see and hear about your times at the Rusty Pelican.