Easy Ideas to Elevate Your Flavorful Fish from the Rusty Pelican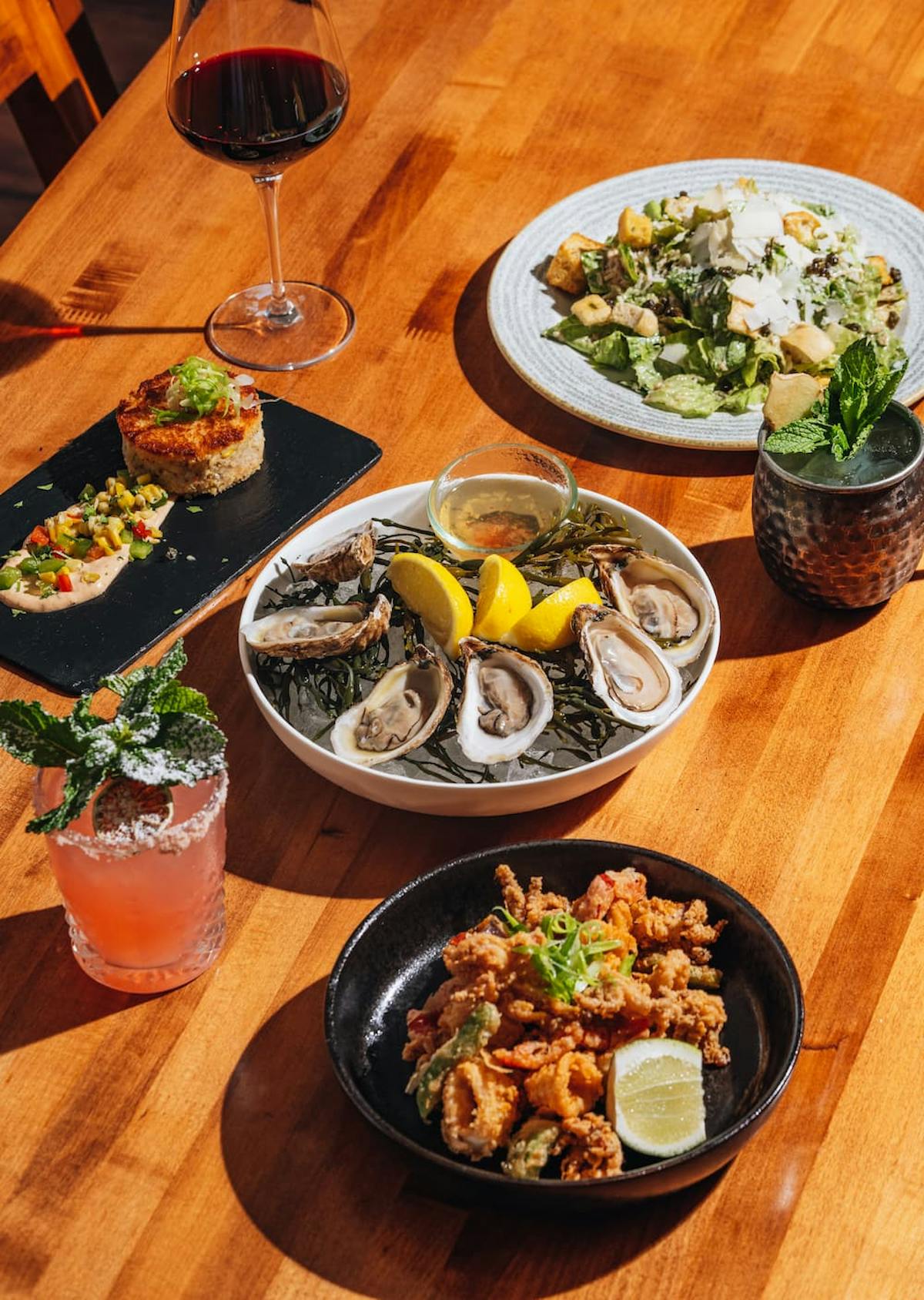 If you recently visited the Rusty Pelican in Miami and were served delicious fish but now have too much to finish?
We have the solution! Don't fret because we have some creative and delicious ideas to help you use up every last bite. From fish tacos to fish soup, creative recipes will elevate your leftovers. So grab your kitchen gear, and let's get cooking!
Fish Tacos
Leftover fish is perfect for making easy and delicious fish tacos. Heat up some tortillas and top them with the fish, diced tomatoes, shredded lettuce, and a squeeze of lime. Add a dollop of sour cream or guacamole for extra flavor.
Fish Sandwich
Transform your leftover fish from Rusty Pelican in Miami into a tasty sandwich. Toast a bun or bread of your choice and add the fish on top. Add some lettuce, tomato, and a tangy sauce like tartar sauce or sriracha mayo for a delicious lunchtime treat.
Fish Cakes
Turn your leftover fish into scrumptious fish cakes. Combine the fish with mashed potatoes, chopped onions, and seasoning. Form the mixture into patties and fry them until golden brown. Serve with a side of salad or some tartar sauce.
Fish Chowder
Combine your leftover fish into a hearty and comforting fish chowder. Sauté onions, carrots, and celery in a pot until soft. Add diced potatoes, chicken broth, and milk. Once everything is cooked through, add the leftover fish and season to taste.
Fish Salad
Create a healthy and refreshing fish salad by combining the leftover fish with some mixed greens, cherry tomatoes, cucumber, and avocado. Dress it with a simple vinaigrette or your favorite salad dressing.
Fish Pasta
Use your leftover fish to make a quick and easy pasta dish. Cook some pasta according to package instructions and toss it with olive oil, garlic, and some chopped parsley. Add the leftover fish and some grated parmesan cheese for a satisfying meal.
Fish Pie
If you're looking for a comforting and hearty dish to make with your leftover fish, then the fish pie is a great option. Layer your fish with mashed potatoes and cream sauce, and then bake it to perfection.
Fish Dip
Use your leftover fish to create a delicious dip for your next party or gathering. Mix the fish with cream cheese, sour cream, or Greek yogurt, and add in some diced onion, tomato, and herbs for added flavor. Serve it with crackers, chips, or fresh vegetables for a tasty and healthy snack.
Rusty Pelican Gives guests the Ultimate Taste of Miami
Don't let your leftover fish from Rusty Pelican go to waste. With creativity and some basic ingredients, you can turn your leftovers into delicious meals that will impress you. Between cooking at home, join us for meals from fabulous brunches and intimate dinners to large-scale events – when you dine at the Rusty Pelican, you're in for an experience you won't forget. Contact us today and book a reservation!