Happy Hour Specials in Miami, FL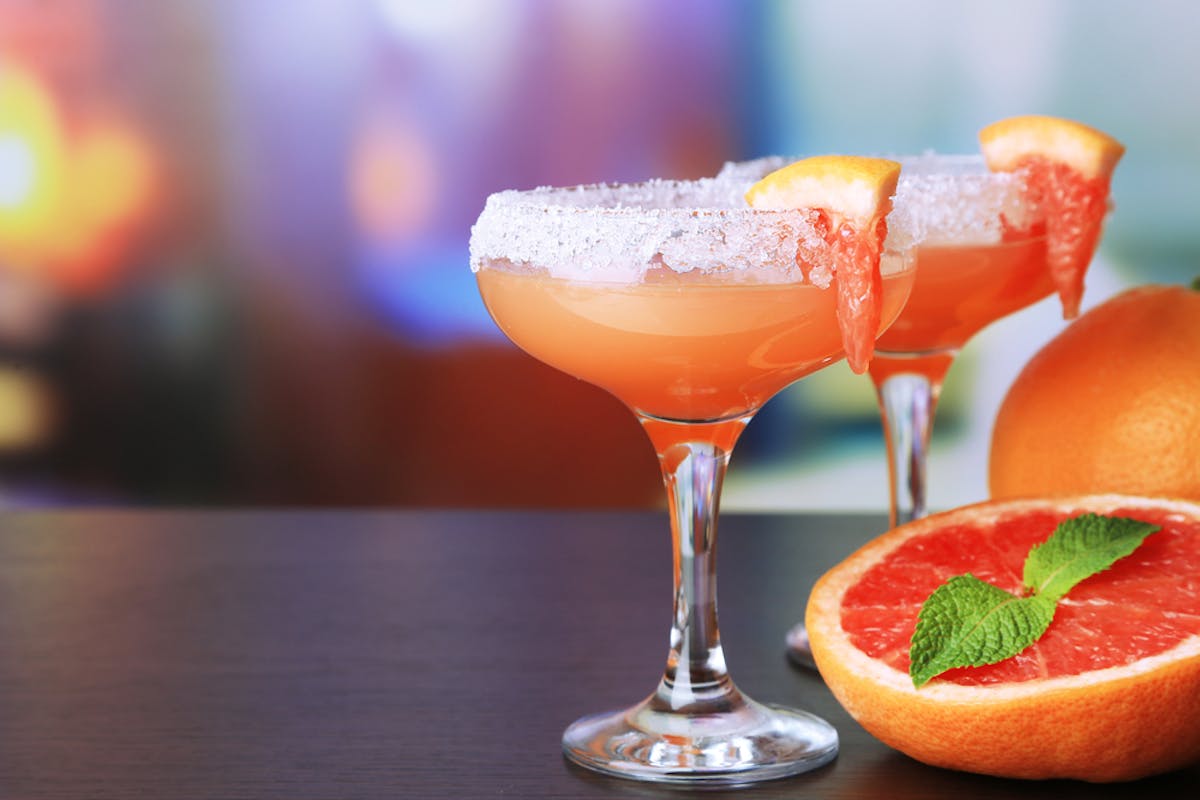 Are you looking for a happy hour in Miami? Rusty Pelican Restaurant is the place to be for drinks and food specials. We have something for you whether you're looking to grab a drink with your pals or want to get away from it all after a long week at work. Read on to learn more about our one-of-a-kind happy hour specials!

Happy Hour at the Rusty Pelican at Key Biscayne is hosted Monday-Thursday from 4:00 p.m. to 6:30 p.m. in the Lounge and Bar. Check out all of our drink and food specials.
Happy Hour Drink Specials in Miami
With great food and drinks and that location right on the waterfront, you won't get disappointed! These are the options you can go for as you enjoy your happy hour session at Rusty Pelican:
A specialty cocktail during happy hour in Miami is a steal! The Rusty Pelican offers excellent varieties of tropical drinks, like mojitos and margaritas, plus a few original cocktails. During happy hour, you can order the Margarita (1938 Mexico), which is designed with Milagro Silver Tequila, Citrus Liqueur, Fresh Lime Juice, Salt, Lime. It's the perfect drink that makes you feel like you're on vacation. The Ginny On The Loose and Old Fashioned (1880'S Louisville) during happy hour are very delicious options! Premium wines by the glass have also made our happy hour, as well as drinks and traditional craft beers.
Beer Specials
Happy hour at Rusty Pelican is a great way to enjoy a craft beer while meeting new people. We have several options of beers on tap and serve wine, cider, and hard lemonade, but only our most favorites have made the happy hour list. Our beer specialties are worth trying if you want a unique dining experience with great food.
Wine Specials
A great addition to the happy hour menu is the Rusty Pelican wine. It's a sweet fruity blend that is best served chilled, and that is just how we do it. Some of our most favorite premium wine options include the Rosé designed by Sunseeker in California, complete with hints of strawberry & raspberry. The Pinot Noir from La Crema in Willamette Valley, which include hints of cranberry, raspberry and notes of tobacco. Grab your glass, but make sure you don't slosh it and head onto the patio to enjoy the evening air.
Happy Hour Food Specials in Miami
The Rusty Pelican Restaurant has something for everyone. For starters, you can get different nachos and a few other snacks, like the Crab Cakes. You can also get half-off a specific appetizers, like the Little Gem Caesar salad or our Rusty Fries. As a whole, you can expect pretty standard bar food prices.
Waterfront Seafood Dining
Rusty Pelican is Miami's most outstanding waterfront seafood experience, serving the freshest fish, lobster, and crab worldwide. The chef's specialty is fresh ceviche, to which he adds his own touch of seasoning. If you're looking for something more substantial, consider the Lobster and Shrimp dish served with risotto, snow peas and carrots. We also offer a steak and seafood dinner, which features an assortment of our NY Strip steak and grilled seafood. The best part is that you can make your reservation and enjoy this deal on the rooftop deck, where the views of the city are unbeatable. If you're looking for an amazing happy hour experience with some tasty seafood, look no further than The Rusty Pelican!
Things to Know Before You Come to the Rusty Pelican Restaurant
This iconic Miami bar and restaurant is in Causeway, Key Biscayne in Florida. Rusty Pelican is Miami's only true waterfront restaurant with a breathtaking view of Biscayne Bay. The bar area is fairly large and can accommodate a decent number of people, so you shouldn't have trouble getting a seat.
If you're looking to meet some new people, visit us during peak time. The Rusty Pelican is a fun, high-end restaurant rated Best Happy Hour in 2022 by Miami New Times and is perfect for grabbing a few drinks, and enjoying a meal with friends.
Miami's Happy Hour Favorite!
Come on down to Rusty Pelican for the best happy hour in Florida! Enjoy an immersive Miami experience with the waterfront dining while you sip your favorite cocktail or enjoy a delicious meal!
Featured Image: Africa Studio / Shutterstock