How To Pair Wine With Lobster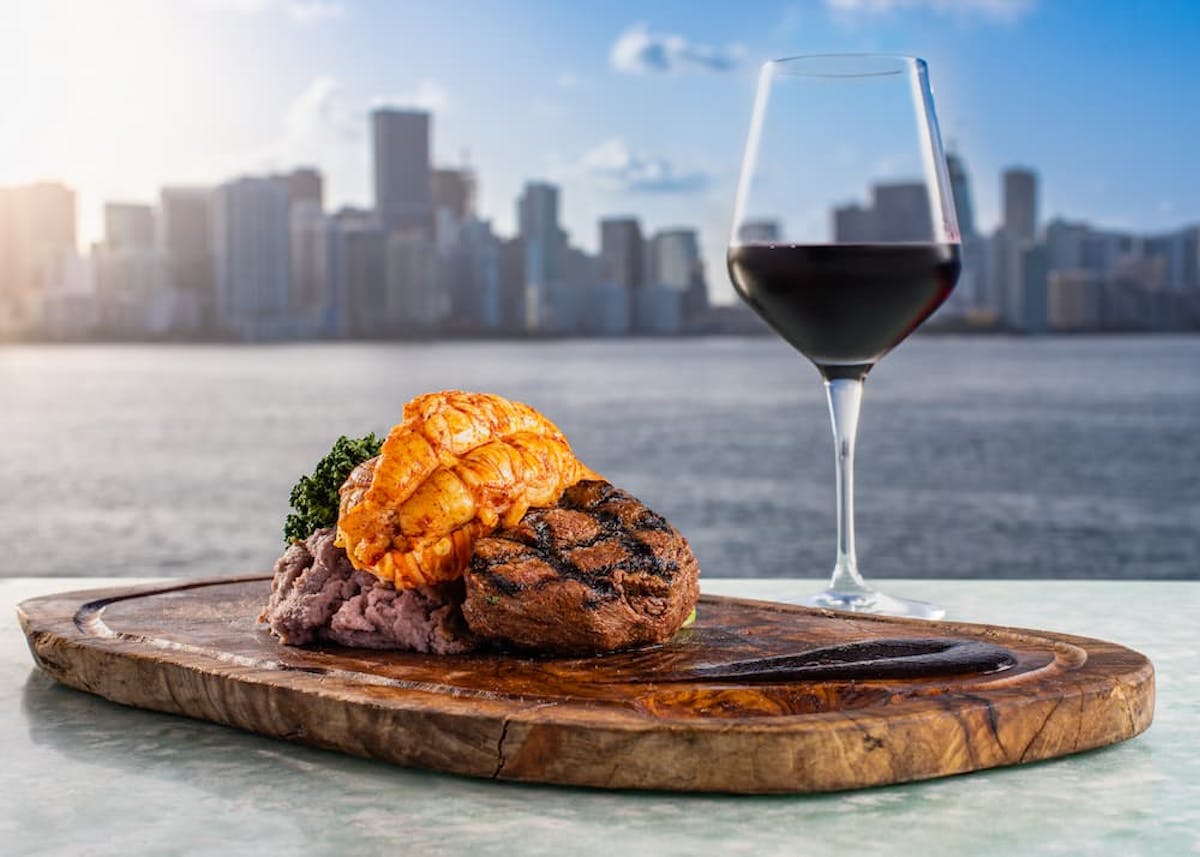 Wine and lobster are perfect for celebrating an anniversary, promotion, or casual Tuesday evening. Since lobster can be cooked and served in several ways, for the best celebration, you will need to consider which wine goes best with your particular meal. Let's look at the different options so your guests can enjoy a perfect dinner of lobster and wine.
Understanding Lobster Wine Pairing
Lobster is known for its delicate white meat and sweet, succulent flavor. There are several ways to prepare lobster, resulting in different textures and flavors. With each cooking method, you'll want to choose a wine that marries perfectly with your lobster meal. That means boiled, steamed, baked, or grilled lobster will pair with a different flavor of wine.
How To Pair Wine With Lobster
Since the general rule for wine pairing is that white meat goes with white wine, lobster is typically paired with white wine. There are exceptions to this rule, and the exceptions often depend on how your lobster was prepared.
In many cases, red wine is too bold and has too many tannins to serve with a delicate lobster dish, but that's not always the case. Let's look at the most common pairings for wine paired with lobster.
White Wines Paired with Lobster
White wine is most commonly paired with lobster since its light flavor enhances the taste of the lobster's sweet, tender meat without overpowering your palate. The acidity of your wine will determine how well it pairs with the lobster you serve. No matter how you prepare your lobster, you can't go wrong with a light, crisp wine.
Sauvignon Blanc
Sauvignon Blanc is known for its crisp, dry flavor, and it complements boiled or steamed lobster perfectly without overpowering the lobster's delicate flavor. This wine has a bright, citrus flavor and good acidity, offering a light and refreshing note to your lobster dinner. No matter how you prepare your lobster, Sauvignon Blanc will be a delicious choice.
Chardonnay
Chardonnay is incredibly versatile and one of the best wines to pair with lobster. This wine can be light and crisp or buttery and bold, and the right Chardonnay will pair perfectly with your lobster, whether it's boiled, steamed, or drenched in a rich, creamy sauce. If you are worried about picking the right wine to serve with lobster, you can't go wrong with Chardonnay.
White Blend, Tenshen, Central Coast 2017
This white blend is a perfect wine for pairing with lobster. Sourced from the central coast of California, its balanced flavor offers tropical notes that are fresh and zippy. Aromas of peach cream, Asian pear, and wet stone, offer a complex profile, while the flavor is bold and crisp. Notes of lemon peel and dried apple marry deliciously with mots seafood dishes.
Riesling, Pacific Rim J, Columbia Valley 2020
The Pacific Rim Riesling wine has a well-balanced flavor profile that offers sweetness and crisp, complex flavors, which are perfectly blended to suit any seafood dish. Aromas of jasmine, pear, apple, and herbs invigorate the senses and provide the perfect balance of complex flavors for the palate. Pair your Riesling Pacific Rim with rich dishes like lobster with pasta or a rich creamy sauce.
Red & Rosé Wines Paired with Lobster
Although white wine is typically served with seafood, some red wines break the general rules. Select a light and soft flavor when using red or Rosé wines, so it doesn't overwhelm your palate. The secret is never to choose a red wine that's too bold or has too many tannins. Otherwise, your palate will be overwhelmed with the flavor of your wine, making it hard to appreciate the taste of delicate lobster.
Chianti
Most people pair white wine with lobster, but a few red and Rosé wines are also delicious. Chianti comes from Sangiovese grapes in Tuscany, and it's got just enough acidity and tannins to pair with lobster without overpowering its flavor profile. Chianti is one of the best wines paired with lobster and spaghetti, marrying perfectly with the tomato-based sauce.
Rosé
Rosé wine isn't usually a person's first choice when serving lobster, but there are some instances where it just makes sense. Dry Rosé wines like Grenault and Syrah are light enough to serve alongside lobster without competing with its delicate flavor. Rosé Champagne is another great choice, filled with delicate bubbles and acidity that best complements baked and grilled lobster.
Malbec, Catena Vista Flores, Mendoza, Argentina 2018
This dark violet wine is sourced from the vineyards of the Vista Flores district in Mendoza, Argentina. Intense notes of dark red fruits and light floral notes of lavender and violet, along with hints of mocha combine to create an invitingly delicious nose. The flavor profile is rich and full, with hints of leather and sweet spices that are balanced by crisp acidity. Thanks to cold nights and long days of full sunshine, the 30-year-old vines offer consistently impressive results that pair well with grilled steaks, lobster, and other seafood dishes.
Abstract By Orin Swift, Red Blend, Sonoma County 2020
Abstract is a red blend created by winemaker Dave Phinney. Although his exact blend hasn't been revealed, he has shared that he begins with Grenache and builds onto the flavor profile with Syrah, Petite Sirah, Cabernet Sauvignon, and Zinfandel wines. The full-bodied flavor is light, with fragrant notes of black plum, boysenberry, lavender, and dark cherries. The flavor profile includes rich, dark chocolate and reduced blackberries. The long, calming finish has a bit of a chalky texture, that leaves you feeling satisfied. It's the perfect wine that's paired with lobster or other seafood entrees.
Sherry And Ports To Try For Any Dinner At Rusty Pelican
Wine can complement or enhance the flavor profile of your meal, and choosing the right bottle can really make a difference in your meal experience. At The Rusty Pelican, we offer a variety of wines, including sherry and ports, to create the perfect pairing with the entree of your choice. Our extensive menu offers some of the most flavorful wines for pairing with lobster, so you can enjoy a meal from the first sip to the final bite.
Fonseca Porto "Unfiltered" Lbv 2012
The 2012 Late Bottled Vintage Port wine is an unfiltered blend with 105 grams of residual sugar and topped with a bar-top cork that's been used in French oak for 5 years. The rich aromatic nose has notes of black cherries, plums, cedar, and spices, that invite you to sip it slowly. The full-bodied flavor is composed of ripe berries and hints of rich cedar, which offers a complex and elegant flavor profile. Well-rounded and deliciously intense, this wine pairs perfectly with lobster, fully flavored cheese, and desserts that contain berries.
Osborne, Fino Sherry Spain
Pale and straw-colored, Osborne's Fino Sherry is deliciously dry, crisp, and clean, with a hint of salty flavor that makes it a perfect wine paired with lobster, shellfish, or other seafood. It's a true fino wine, with very pale coloring and a delicate, dry flavor that's fragrant and light. Served ice cold, this sherry has fragrances of almonds and fresh green apples, along with a flavor profile that's crisp and clean. It pairs perfectly with seafood, olives, or salted nuts.
Enjoy the Best Lobster & Seafood in the Miami Area
Lobster and wine together just make sense, and with the right pairing, you can wow your guests. If you are looking for the best lobster and wine in Miami, make a reservation at The Rusty Pelican, and we will be happy to suggest the perfect wine to sip along with your lobster dish. Our restaurant is on the Rickenbacker Marina, with beautiful waterfront views of the city skyline.
Our menus include dishes prepared by the best chefs and mixologists in Miami. Stop by to order fresh seafood, steak, and sushi, and pair it with a bright cocktail or your favorite bottle of wine.