Outdoor Dining is Open!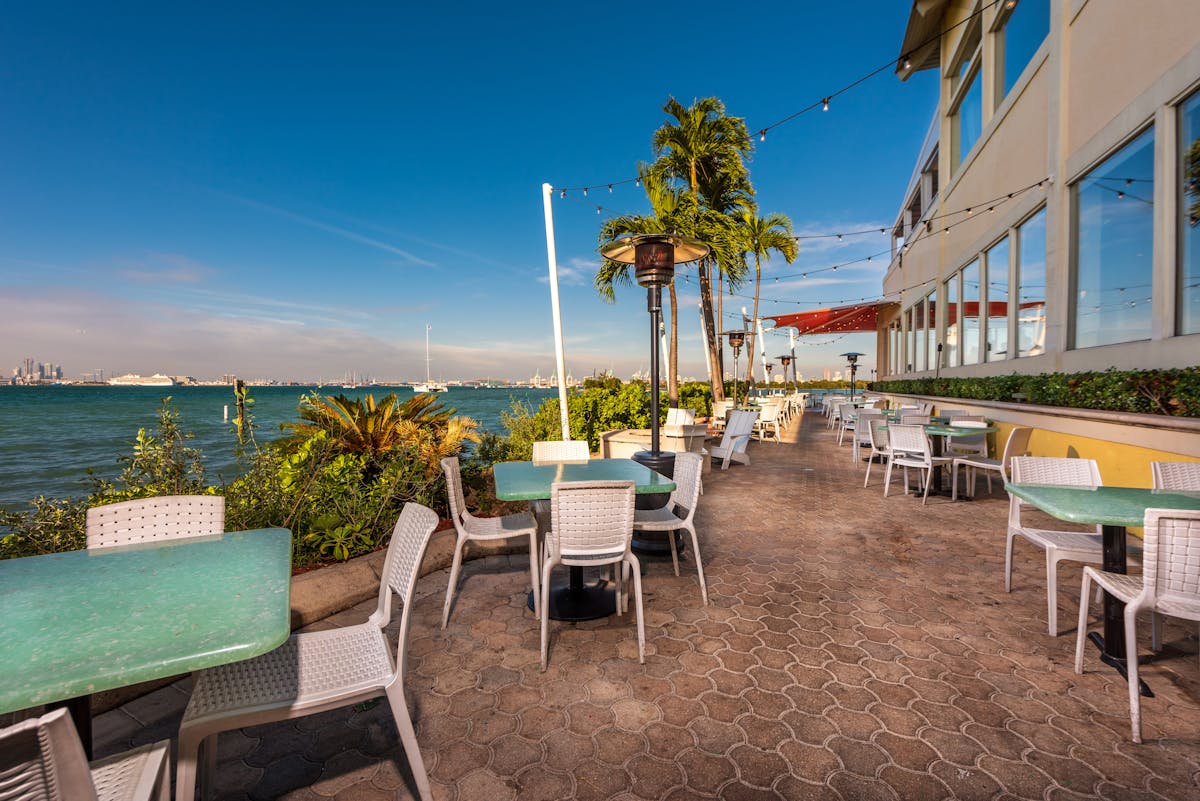 Our outdoor patio and courtyard are open! Mayor Gimenez has ordered that all restaurants close indoor dining. For everyone's safety, starting today we will only be seating guests on our outdoor patio and courtyard and closing our indoor dining room.
We are abiding by all CDC and government mandates and go above and beyond with our own Certified Sanitized Program including daily temperature checks of our staff and using an electrostatic spraying sanitation system throughout our property every day. Learn more about what we are doing to protect against COVID-19
Join us at the Rusty Pelican for Dinner Monday - Sunday and Brunch on Saturday and Sunday. Reservations are highly recommended as we will be social distancing and have limited seating available. Part of the new restrictions, the maximum capacity per table is 4 guests and are limited to 2 hours. Should the party have more than 4 guests, 2 separate reservations with different names are required and there is no guarantee the tables can be next to each other.
We do not accept reservations specifically for the patio or courtyard, we seat based on the first table available. We will try and accommodate any special requests, but you may have to wait past your reservation time for your desired table. Patio seating is no guaranteed. Your reservation is for a 90-minute dining experience.
Thank you!