THE BEST DESSERTS THAT GO WITH FRESH SEAFOOD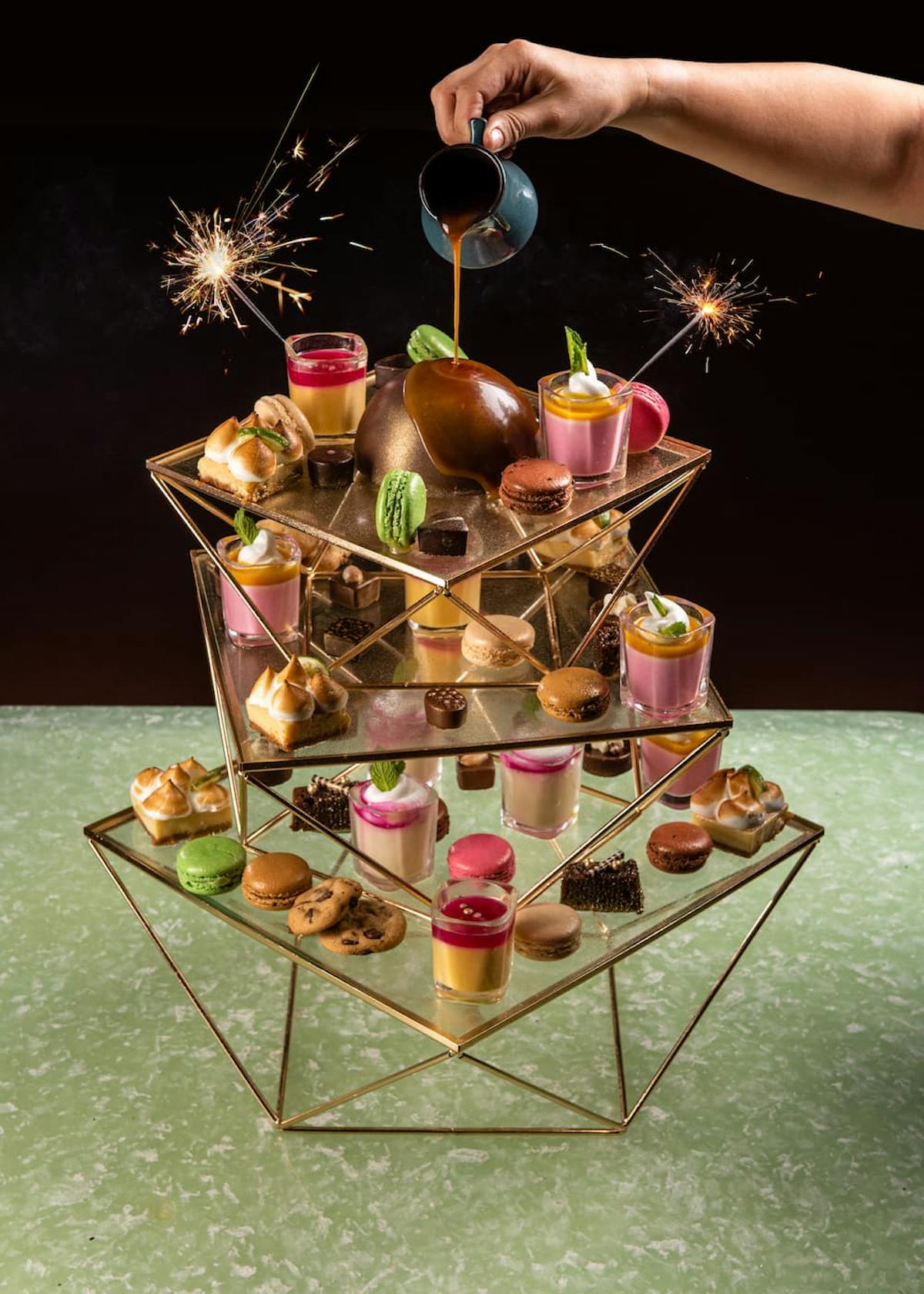 The only way you can make seafood more delicious is by pairing it with the right dessert. End your meal on a high note and pick a sweet treat that pairs with the delicate flavors of your fresh seafood entree. Let's look at some of the best seafood desserts that pair with different seafood entrees. The Rusty Pelican offers the best fresh seafood and dessert in Miami.
Seafood Dessert Flavors
When pairing dessert with your seafood dinner, it's best to stick to light flavors and flaky crusts, although there are exceptions to every rule. When selecting a dessert to follow up your seafood dinner, it is important to choose one that complements the fresh seafood flavors of your entree without overpowering it.
Best Oysters, Clams, and Mussels Desserts
Most dishes that contain oysters, clams, and mussels are served with a slice of fresh lemon. So it makes sense that desserts incorporating citrus are the perfect way to end your meal. Citrus desserts are bright and fresh, bursting with flavor to cleanse the palate and leave you feeling satisfied and content. Oysters, clams, and mussels are generally mild in flavor, and citrus desserts ensure that your meal is balanced from start to finish. Key Lime Pie is the perfect dessert with a fresh citrus flavor that pairs perfectly with seafood.
Key Lime Pie
Citrusy, light, sweet, and tangy flavors make key lime pie an easy choice for a dessert. The creamy key lime filling and crumbly graham cracker crust of key lime pie provide complex textures and a fresh, citrus flavor that ends your seafood meal on a high note.
At The Rusty Pelican, we serve decadent key lime pie made with graham cracker crumbs, bright key lime custard, and fresh raspberry coulis. You can't go wrong with Key Lime Pie, no matter which seafood entree you choose.
Best Lobster Desserts
Lobster meat is flavorful, light, and delicious, and it can be served in a number of ways. It is best to choose a seafood dessert that pairs well with the way your lobster is prepared since lobster entrees can be very light or heavy. For example, rich and heavy entrees like lobster with pasta or a lobster pot pie should be served with a light dessert like cafe con leche. Lighter entrees like broiled or steamed lobster can be paired with a richer dessert like Sticky Toffee, a delicious date cake with brown butter pecans topped with salted caramel ice cream.
Warm Café Con Leche
Café Con Leche is a satisfying dessert that leaves you feeling warm and relaxed without overpowering the light flavors of your seafood meal. With equal parts strong coffee and scalded milk, you can sip your warm dessert beverage while enjoying the views of the Miami skyline and Rickenbacker Marina. It is an excellent dessert to pair with most seafood meals, and you can sweeten it to match your preferences.
Although we believe our Key Lime Pie is the best dessert in Miami, The Rusty Pelican serves a variety of desserts to enjoy after your lobster, scallops, salmon, or bass. Our Café Con Leche includes a Cuban Coffee Molten cake with sweet white chocolate and cookies and cream ice cream dessert carefully prepared and served fresh to your table after your dinner is complete.
Don't worry about which dessert to select from the menu. If you are unsure, ask your friendly waiter which dessert complements your seafood dinner best. We'll be happy to make recommendations.
ENJOY THE BEST SEAFOOD IN THE MIAMI AREA
Stop by The Rusty Pelican to enjoy a lovely meal experience from appetizer to dessert, accompanied by scenic views and a friendly staff that comes complimentary with your meal. Make a reservation online to avoid unnecessary wait times and experience the best seafood and dessert in the Miami area at The Rusty Pelican. Check out our menus and visit The Rusty Pelican for your next happy hour, brunch, dinner, or lunch.