Host Your Wedding Reception at the Rusty Pelican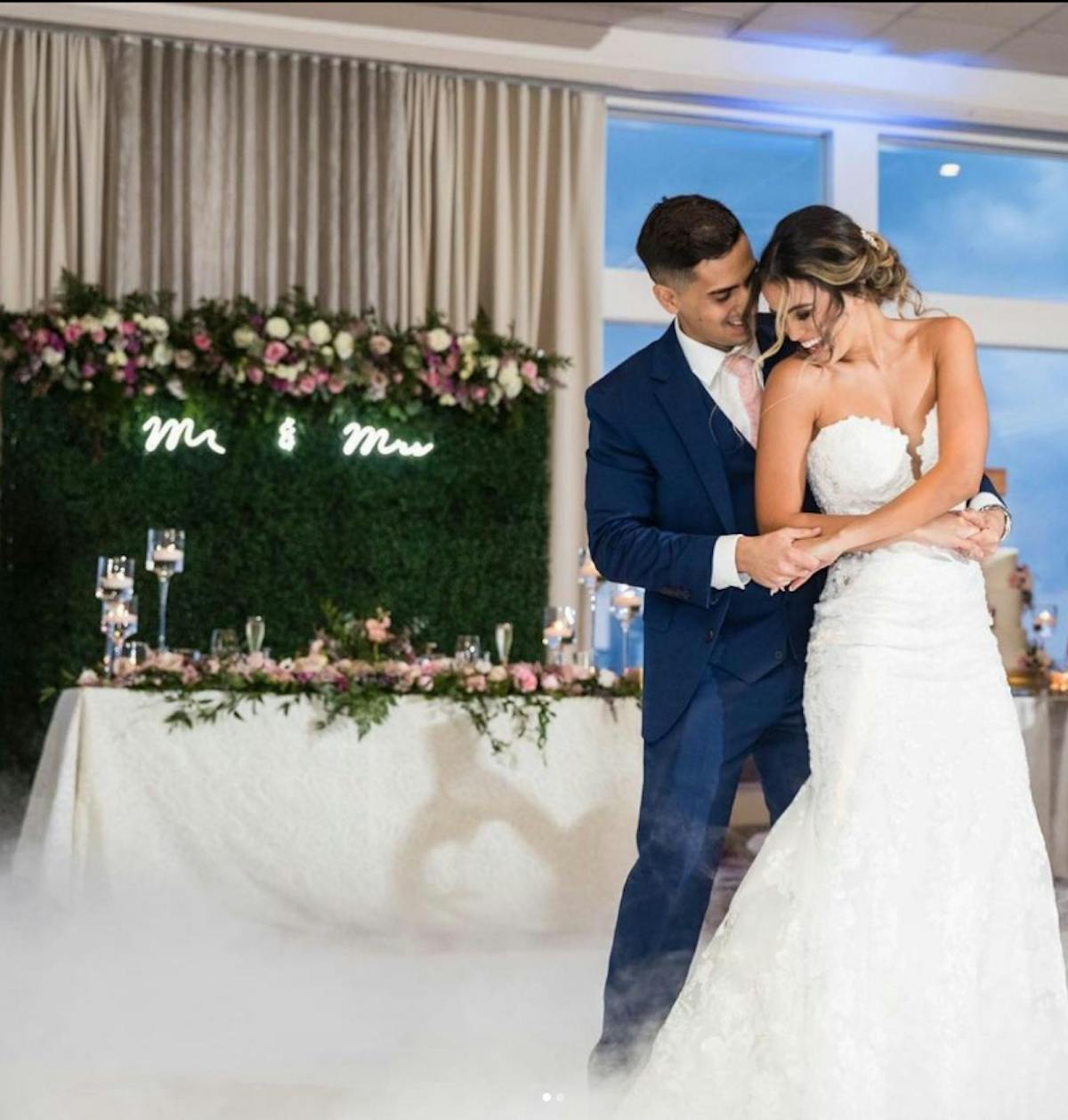 When planning a wedding, you want the final event to be everything you've ever dreamed of. You want it to be elegant and beautiful, with a dress that's fit for a queen, flowers that are out of this world, and an ambiance that emphasizes that the whole day is the most important day of your life. If you're planning on having a wedding reception in Miami, there's no better place to do it than at the Rusty Pelican. Our venue is sophisticated —and we offer an array of wedding packages that will make your day unique and memorable.
The Rusty Pelican is a beautiful, historic venue perfect for hosting your wedding reception. The Rusty Pelican has the ideal ambiance and location in the heart of the Florida Coast.
How To Choose Your Miami Wedding Venue
When looking for the perfect Miami wedding venues, you want to ensure your guests can enjoy themselves. And that means making sure the space is well-designed, the food is delicious, and the customer service is impeccable. Choosing the right Miami wedding venue is essential. You want to make sure that your guests have a fantastic experience and that you get the wedding reception space right for you.
The Rusty Pelican has been featured on Eater Miami as a top 10 standout Miami restaurant, so you can be sure that you will be getting top-tier experiences.
Determine Your Wedding Reception Size: Large or Small?
The first step is determining what size wedding reception you need—the more people who can fit onto a dance floor, the better. Remember, too, that having a smaller space will require more people to be seated on chairs rather than dancing in the middle of it—so this is something to consider as well.
You can choose from our five different space options:
Grand Ballroom can hold 400 people, including a dance floor; without, it can hold 550.

Biscayne can hold 165 people, including a dance floor; without, it can hold 220.

Pelican can hold 80 people, including a dance floor, without 100.

Coral Room can hold 40 people, including a dance floor; without, it can hold 50.

Vista Terrace can have 120 people, including a dance floor; without, it can hold 200.
Whether or not there are any other guests at your wedding reception, having an ample space will give everyone plenty of room to move about freely and get up close and personal with their friends and family members during dinner time. If everyone can fit into one ample space, there won't be any awkwardness from having them spread out over multiple tables at dinner time.
What About Your Wedding Budget?
Whether you're looking for the best wedding venues in Florida, a large or small venue, our clients can choose from various packages depending on their needs and budget. Our Elegance Package offers guests premium food and beverage options at an affordable price. Our Premier Package is also very popular with couples who want to splurge on their guests' experience.
The Platinum Package allows clients to choose from more than 50 different food and drink options while still keeping costs low—and we're confident you'll agree that this package is worth every penny!
The Best Wedding Weather Is in Miami
Miami is a city that's full of culture and excitement, but it doesn't forget about family and friends. This city is the perfect place to get married. It's got everything you need to make it the most memorable day of your life, including fantastic weather and beautiful scenery. You'll be able to relax, laugh, and celebrate with your friends and family in a truly unique setting.
But we're not just talking about the weather here—you can also expect Miami's best service! Our team of professionals will help you create a wedding that reflects your personality and style while still providing all the luxuries that come with being married in one of the most luxurious cities in the world.
Miami gets an average of 155 days of sunshine each year, so there's no reason you shouldn't be able to get married in Miami! Plus, it'll be nice and warm in the wintertime when you plan your wedding date—perfect for those first dance photos!
And while Florida weather can change in an instant, don't worry because we also have sufficient indoor space available in the instance that it does rain. The party won't stop just because of a little rain!
Reserve Your Wedding Venue on the Miami Waterfront Today!
If you're planning a wedding in Miami, you've got to consider the waterfront. With views of the city's glittering lights and ocean waves crashing on the shore, your reception will be one for the books. But why? Our waterfront property has modern amenities—including an elegant ballroom for your guests to dance under twinkling lights or drink cocktails in comfort—and then some.
The best part? You can't go wrong with the Rusty Pelican! We're located on Miami's waterfront—where everyone wants their weddings to take place. Our waterfront location is one thing; it sets us apart from other venues in Miami.
Our venue offers beautiful rooms with plenty of space for guests to relax and enjoy themselves while celebrating with you! If this sounds like your dream venue, contact us today!
Featured Image: Rusty Pelican Miami / Dana Lynn Photos